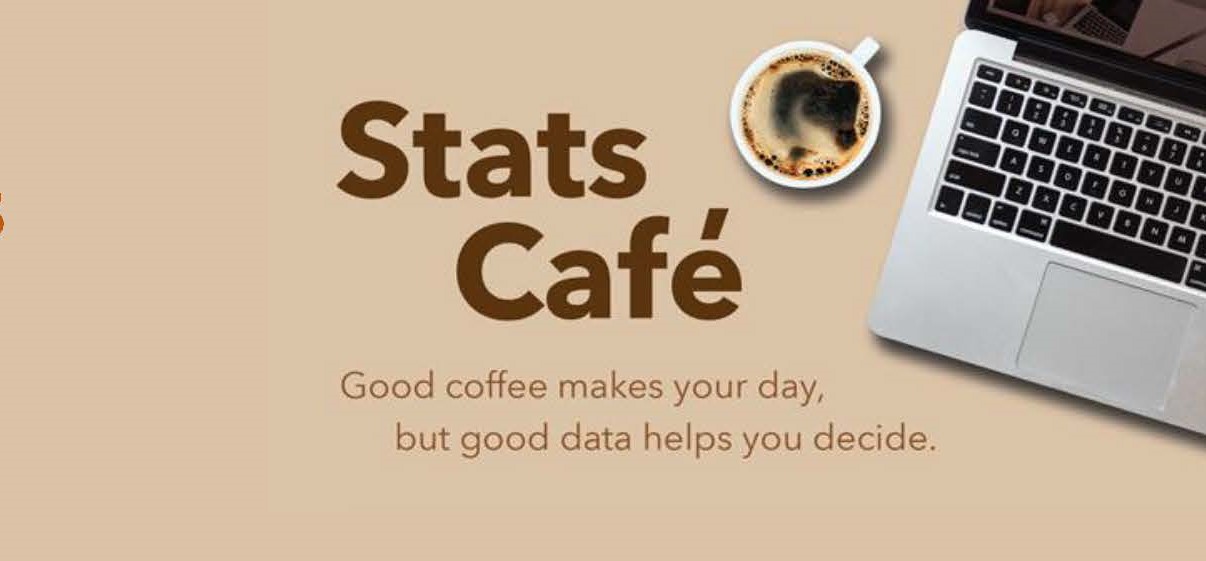 Stats Café series: Rapid assessment surveys on the impact of COVID-19
The ongoing pandemic has led several national statistical offices in Asia and the Pacific to conduct rapid assessment surveys on the impact of COVID-19. Some of these surveys have taken the form of knowledge, attitude and practices assessments, while others have collected more comprehensive information on the social and/or economic impact of the pandemic.
This third session of the Stats Café, organized by ESCAP, ILO and UNICEF, was aimed at exchanging experience and lessons from conducting rapid assessment surveys, of both households and businesses, on the impact of COVID-19.
The Stats Café session covered:
Rapid assessment surveys of businesses
Rapid assessment surveys of households
Capturing impacts on employment and unpaid work
The Trust Fund for Statistical Capacity Building rapid support to help countries respond
Chair
Gemma Van Halderen is the Director of Statistics Division in ESCAP. Her work is to improve the use of statistics for evidence-based decision making and to develop and disseminate quality statistics for inclusive, sustainable and resilient societies in the ESCAP region. Gemma has extensive experience with the global statistical system through the UN Statistical Commission and UN Committee of Experts on Global Geospatial Information Management.
Panelists
John Shepherd is the General Manager leading the Industry Statistics Division, Australian Bureau of Statistics, responsible for developing, compiling, analysing and disseminating statistical information across a range of sectors including Agriculture, Environment, Building and Construction, Transport, Tourism, Financial Institutions, Innovation and Technology, etc. The Division is focussed on working with its partners to provide a strong information base for policy development and evaluation. John joined the ABS in June 2019 after a lengthy career at the Australian Taxation Office, leading significant change programs and projects focused on improving the client experience.
Hataichanok Chinauparwat is currently the Director of Statistical Forecasting Division of the National Statistical Office of Thailand (TNSO). Her responsibilities include overseeing the production of indexes and indicators on social and economic aspects, the compilation and integration of statistics from various agencies, including dissemination, and statistical information services. In earlier roles Hataichanok was the Inspector responsible for coordinating the work of Thailand's Provincial Statistical Offices and the Director of the Statistical System Management Division. She has worked as a statistician for 25 years, specializing in survey design, in particular sampling techniques.
Elisa Benes works as Senior Statistician in the LFS Methodology Team at the ILO Department of Statistics in Geneva. She has extensive experience in conceptual development, household survey methodology and mixed testing methods. She led the adoption of the 19th ICLS standards on statistics of work, employment and labour underutilization, and is co-leading ILOs LFS testing work to issue practical survey guidance. Prior to joining the ILO she worked in social, demographic and gender statistics in the UN Statistics Division and at UNECE, and as a survey manager in the private sector and academia.
Talip Kilic is a Senior Economist at the World Bank Development Data Group; a member the Living Standards Measurement Study (LSMS) team; and a core team member for the World Development Report 2021 on Data for Better Lives. His research focuses on poverty, agriculture, and gender in low- and middle-income countries, as well as survey methodology to improve the quality, timeliness and policy-relevance of household and farm surveys. In the latter line of work, objective measurement, including through sensor deployment; research on policy implications of non-classical measurement error in survey data; and integration with geospatial, census, administrative and mobile data are of interest to him.
Q&A moderator
Jan Smit is the Regional Adviser on Official Statistics for the 2030 Agenda at ESCAP's Statistics Division. He works with national statistical offices and other entities comprising national statistical systems in Asia and the Pacific to strengthen their capacity to produce data and statistics for the Sustainable Development Goals. An economist by training, Jan earlier held various other positions at ESCAP in statistics development and in programme management.
Additional resources: