Free and open access to labour statistics​​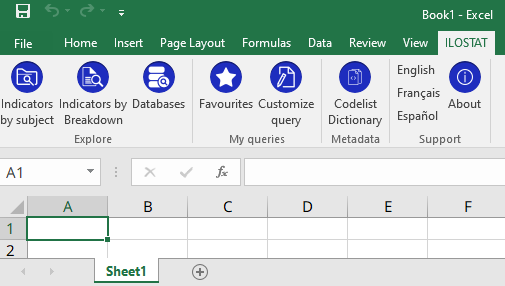 The ILOSTAT add-in provides free access to data series covering a wide range of labour topics (e.g., employment, unemployment, industrial relations, informality) directly via Microsoft Excel.  So if your preferred data management tool is Excel, install this add-in to significantly reduce the amount of time you spend downloading ILOSTAT data.
Continuously updated databases are updated for the public once a week, every Sunday at 10:00 pm (Europe/Paris time zone). The updating procedure only involves tables for which there is new data or that have undergone a modification or a structural change.