Statistics on labour costs
Labour costs are a crucial factor in the ability of enterprises and countries to compete. When specific to the manufacturing sector, labour costs serve as an indicator of competitiveness of manufactured goods in world trade. This is why governments, social partners, researchers and national and international institutions are interested in labour cost information that can be compared between countries and industries.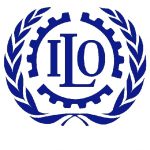 Resolution concerning statistics of labour cost
Adopted by the 11th ICLS (1966), this resolution sets international standards for labour cost statistics, particularly as regards definitions, methods of compilation and classification, in order to promote the development of these statistics along sound lines and contribute to improvements of their international comparability.
---
Sources and Methods Volume 2: Establishment surveys (2012) - Employment, wages, hours of work and labour cost
This volume presents national methodological descriptions of establishment surveys from which statistics of employment, wages, hours of work and labour cost are obtained. It is a revised, enlarged and updated version of the second edition issued in 1995 and contains descriptions for 172 surveys in respect of 84 countries, areas and territories.
---