In many countries, the youth labour situation is worrisome. Informality and vulnerable employment remain an unfortunate reality for the majority of employed youth around the world. Moreover, when they are not in employment, youth face difficulties accessing the labour market. This is reflected in high youth unemployment rates, high NEET (not in employment, education or training) rates, and the often difficult transition from school to work.
In the 2030 Agenda for Sustainable Development, the international community committed to increase youth employment opportunities and to substantially reduce the proportion of youth not in education, employment or training (SDG 8.6). In this context, detailed labour statistics on youth provide vital information to support governments and civil society in their efforts to design, implement and monitor policies to promote better youth employment outcomes.
Below is a subset of the indicators available on youth, which is defined as persons ages 15 to 29 in the Youth Labour Market Statistics (YouthSTATS) database only. For all available indicators by age, which includes a category for persons ages 15 to 24, refer to the data page.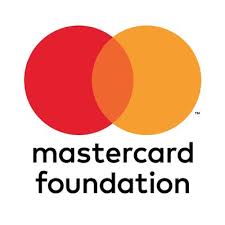 The ILO project to produce comprehensive national data on youth in the labour market, including indicators on the transition from school to work, was possible thanks to the support of the Mastercard Foundation.
School-to-work transition indicators provide a detailed classification of young people's transition path into the labour market, shedding light on employment prospects for youth and barriers to young people's access to decent jobs. There are two main indicators: the school-to-work transition stage and the school-to-work transition form.

The school-to-work transition stage classifies youth into three groups according to their stage in the transition: transited, in transition, and transition not yet started. According to this classification, a person has not "transited" until they are settled in a job that meets very basic criteria of stability or satisfaction. The transited population is subdivided according to two types of transition: (1) youth transited in a stable job; and (2) youth transited in satisfactory self-employment or a satisfactory temporary job.

The school-to-work transition form indicator classifies those youth that are "in transition" into four forms: those that are (1) in school and currently in the labour force (employed or not employed but available and looking for a job); (2) not in school and unemployed (looking and available for a job); (3) not in school and currently employed in a temporary and unsatisfactory job; and (4) not in school but with the intention to be employed in the future. In addition, the youth population that has not yet started the transition is classified into those who (1) are still in school and outside the labour force (not employed and not available and/or looking for a job); and those who are (2) not in school, outside the labour force and with no intention of looking for a job.
Dedicated school-to-work transition surveys typically provide the most detailed and comprehensive data on the school-to-work transition. However, as most countries don't conduct these special surveys on a regular basis, the ILO derived a methodology for obtaining estimates of school-to-work transition indicators from existing national labour force surveys. Although not all national labour force surveys include the questions needed to obtain school-to-work transition statistics, many surveys are fit for this purpose and can provide reliable and continuous insights on young persons' transition experience. The school-to-work transition data published on ILOSTAT are derived from the ILO's stock of harmonized national labour force survey microdatasets.
Concise description of concepts and definitions, uses, sources and limitations for labour force statistics focused on youth.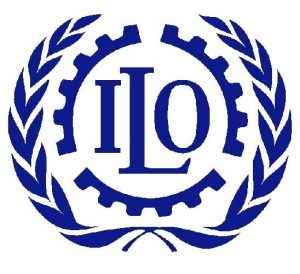 The purpose of the paper is to examine the feasibility of obtaining data on school-to-work transitions of young persons from conventional labour force surveys.
Note: Many publications are available only in English. If available in other languages, a new page will open displaying the options on the right. 
The 2022 edition discusses the impact of the COVID-19 pandemic on young people and their labour market prospects during the recovery and beyond.