The different forms of work identified within the framework include employment, own-use production work (activities people do to produce goods and provide services for their own use) as well as other unpaid activities such as volunteer work and unpaid trainee work.
Another significant development is the recognition within the statistical standards that individuals can be engaged in multiple forms of work in a single period of time, for example caring for children, working in a paid job and/or doing voluntary work. When applied, the standards create the potential for a far more holistic view of people's work, how work is allocated within households, and the interaction between labour market engagement and different types of working activities.Unpaid work is an everyday feature of everyone's life, in all households and societies. Its role in supporting the well-being of individuals, households and communities is indisputable. It can take the form of goods and services provided within households and families, or provided to others through volunteer work or other unpaid activities. 
Despite this, unpaid work can remain invisible, both in policies and statistics. However, recognition of its importance and the need to understand its nature and role has been increasing. One reflection of this has been the inclusion in the Sustainable Development Goals of a target to recognize and value unpaid care and domestic work (Target 5.4) under Goal 5 on Gender Equality. In setting this target, the 2030 Agenda aims at tackling persistent gender inequalities in paid and unpaid work, as a necessary foundation for inclusive growth and development.
This increase in demand for information on unpaid work was also a driver of key changes in statistical standards introduced at the 19th International Conference of Labour Statisticians in 2013. The newly adopted definition of work and different forms of work (both paid and unpaid) within a coherent framework enables a more meaningful analysis of participation in working activities and many related issues.
Only indicators on volunteer work are currently available. Data on own-use production workers is forthcoming.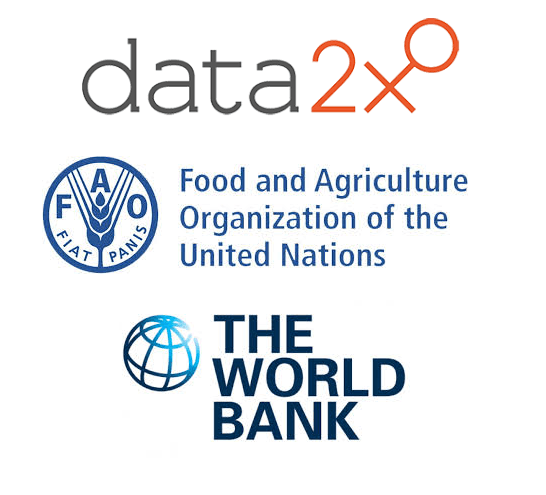 In 2014, the ILO partnered with the Food and Agriculture Organization and the World Bank under the Women's Work and Employment Partnership, supported by Data2X, with the overarching goal of addressing challenges in measuring work and employment to ensure that women are counted. The partnership supports research in two core areas: subsistence production and unpaid care work.

Project activities currently focus on designing a testing strategy for providing evidence on what works and for contributing to global work on Time-Use statistics under the leadership of the United Nations Statistics Division. 
Concise description of concepts and definitions, uses, sources and limitations for (paid and unpaid) work statistics based on the 19th ICLS standards.
An introduction to the conceptual frameworks for forms of work and labour force statistics, including labour underutilization.
See the latest international classifications for all forms of work and for employment according to type of authority and economic risk.
Many publications are available in English only. Click on the + sign for other languages, if available, and additional information.