The contribution of volunteers to the well-being of individuals and communities has long been recognized. It plays an important role in keeping people and communities together, building social cohesion and meeting the needs of many groups in the face of poverty or during times of crisis. Recognizing this, the 2030 Sustainable Development Agenda calls on governments to work closely with volunteer groups on the achievement of the Sustainable Development Goals.
Indicators on volunteer work offer valuable information on the number and characteristics of the persons willingly working without pay to support others. They can also be used to identify the areas where many people rely on others' help. Such information can help target better economic and social policies.
Currently, national statistical offices produce statistics on volunteer work using a variety of approaches and tools. As such, direct cross-country comparisons are not recommended.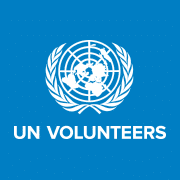 In November 2017 ILO established a partnership with the United Nations Volunteers (UNV) programme to advance survey methods for producing statistics on volunteer work. Volunteers contribute their time and skills to help others, through organizations such as NGOs, or directly in their communities.

Between 2018 and 2021 the ILO and UNV will partner with interested national statistical offices to test a module on volunteer work suitable for attachment to national labour force surveys, release updated practical guidance, and support countries to include the module in their national LFS.
Concise description of concepts and definitions, uses, sources and limitations for (paid and unpaid) work statistics based on the 19th ICLS standards.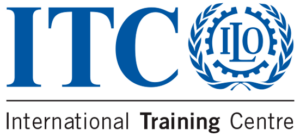 In this self-paced course, also available in French, Spanish, Arabic and Russian, you will learn about the latest international standards on the statistical measurement of volunteer work; and how to apply the ILO survey tools to generate headline indicators on volunteer work. If it is the first time you access the ITC eCampus platform, click on CREATE NEW ACCOUNT and follow the instructions.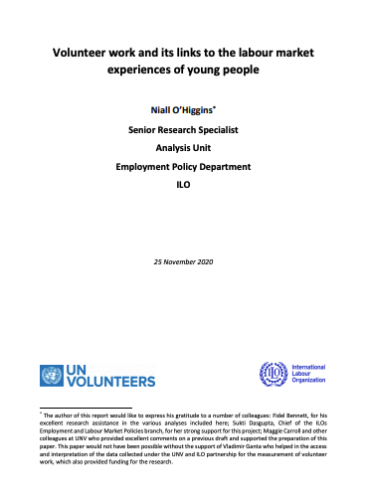 This paper looks at how volunteering can benefit young people at the start of their careers. It uses existing literature and undertakes further longitudinal analysis, including on the effects of volunteering on young people as they seek to access good jobs.